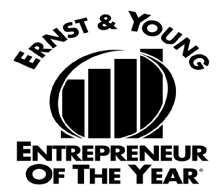 Rhinotek Computer Products
Beverly Hills, California, June 19th, 2001

Gerald W. Chamales, Chairman of Rhinotek Computer Products, was awarded the prestigious 2001 Ernst & Young Los Angeles Entrepreneur of the Year for the category of business services.

Mr. Chamales and Rhinotek Computer Products were recognized for a 20-year commitment to excellence in manufacturing and extraordinary customer service.

Mr. Chamales was also cited for his leadership role in providing jobs to people with "troubled" pasts. Additionally, Mr. Chamales has led a campaign to help save the wild rhino from extinction through sponsorship of the LEWA Conservancy in Northern Kenya.

Rhinotek Computer Products is a vertically integrated manufacturer and distributor of quality computer products with over 21,000 active accounts worldwide. Three hundred and fifty of the Fortune 500 companies currently purchase Rhinotek products. In 1998, Rhinotek was also voted one of the "Top 25 Most Successful Manufacturers in the United States" by Industry Week magazine.