Gerald Chamales in the press

Gerald W. Chamales, Chairman of Rhinotek Computer Products, receives the Ernst & Young Entrepreneur of the Year 2001

Industry Week Growing Companies, (9/98) Recycled Life:
From homeless, hopeless addict to business entrepreneur, Chamales' turnaround certainly is a remarkable American success story. "What you think and what you act on is what you become." Gerald Chamales, President


For Hewlett-Packard, The Real competition Doesn't Make Printers (9/25/02) "Our lifeblood is staying ahead of the large printer makers, or, at least staying with them." David Neideffer, CEO, Rhinotek.

Here's a Businessman Who Knows Value Of a Second Chance. Gerald Chamales Hires People with Troubled Pasts - And Gives Them a Future 3/11/98 ...people who are struggling to lift themselves up from the bottom of society often need more than just a second chance. You have to "give them a third, fourth and sometimes fifth chance, too." ..."I know what it's like to be ... at the absolute bottom," say Chamales. "We find people who have high-energy enthusiasm, they want to rebuild their lives. We give them a platform and many are successful. Work can be the best therapy." Gerald Chamales

Moving Past Ruling By Fear Supervisors who fail to take employees' strengths, interests into account may be hurting the bottom line (8/14/01)"I started to see that being a leader means playing off people's strengths instead of reprimanding them about their weakness... Some people are motivated by achievement, some by a little fear, others by money and many by recognition." Gerald Chamales, President
Ex-Cons Find Other Jobs Pay in Labor Pinch (5/12/98) Mr. Chamales says he is willing to be a pioneer because he spent a decade strung out on drugs and alcohol. Then he got training from a social-services agency and landed a job cold-selling computers by telephone, eventually starting his own business...

ADDICTED TO SUCCESS Jerry Chamales travels a hard road to the top. 6/00 There are several unique aspects of Jerry Chamales' story that have undoubtedly contributed to the success of Omni. The first is his hiring practice. About one-third of Omni's 200 employees are, like Chamales himself, recovering substance abusers recruited from recovery centers and half-way houses. "These are people who really want to succeed. They're highly motivated."..."It's not where you start in business, it's where you finish." Gerold Chamales, President

TIME digital 9/7/98 EMPOWERING HIS PEOPLE "If you can focus their energy, they're persistent people." With such an inspiring leader, it's no surprise that Chamales' staff is so motivated.








Industry Week Growing Companies, 11/98: America's Most Successful Manufacturers What distinguishes Carson, Calif. based Omni is the quality of its service and products. Rhinotek laser-printer cartridge performance routinely exceeds that of original manufactured models...With Omni, Chamales not only reformed his own life, he also restored the lives of many of his workers. Chamales has made a special effort to hire from halfway houses, work-furlough centers, and recovery programs..."This is not philanthropy. This is a sound business principle that started out because it was the right thing to do and now we realize it's the smart thing to do."

Enterprise-Companies: Clean, Sober and Good for Business (3/1/99) Ex-substance abusers power Omni's telemarketing When he's searching for salespeople, Omni Computer Products President Gerald W. Chamales turns to some unusual recruiters: parole and probation officers, social workers, and recovery program mentors. He knows their referrals will have histories of addiction and sometimes nonviolent crime, which can punch big holes in a resume. But to Chamales that represents potential, not problems. ``They're coming out of a desperate situation, and that's what we look for: people who are desperate to change their lives. They tend to work harder to prove themselves,'' he says.

Los Angeles Business Journal Ernst & Young 1998 Entrepreneur of the Year
To retain employees and keep them motivated, Chamales imbues his staff with a can-do attitude, the same attitude that turned an idea into a thriving business and encourages people to become all they can be.

Entrepreneur - SNAPSHOT: Gerald Chamales, Chairman & Founder of Carson, CA based Rhinotek Computer Products (8/02) At 26, Chamales kicked an alcohol and substance abuse problem...Self-enrichment audio tapes and books were extremely influential in his road to recovery and success... Roughly 33% of Rhinotek's workforce comes from halfway houses, welfare rolls and drug-treatment programs...Says Chamales: "You could say we recycle human beings. Instead of giving them a handout, I'm giving them a hand up."

Entrepreneur - start-up BIZ 101 (9/98) Wake-Up Call "When I was down to the proverbial wire, I wised up fast," say Chamales. "I realized I'd better get my financial act together or I wasn't going to make it." ..."Until you're generating predictable sales, you'd better be prepared with flexible money strategies."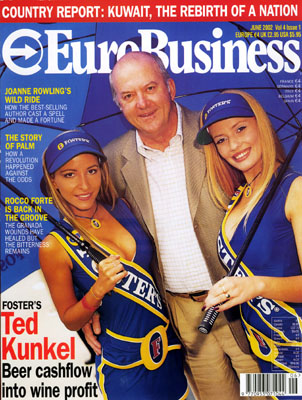 Erasing the Ink Cartel (4/03) IT companies bank on the healthy profit margins from printer cartridges to boost their bottom lines. However an EU ruling at the end of last year makes this cash cow much harder to milk. Without the huge overheads of a company like HP and unprofitable divisions to support, Rhinotek can tolerate a lower profit margin than its colossal competitors...


FORBES ASAP (6/98) THE HOMELESS CEO Twenty years ago Gerald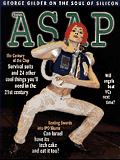 Chamales was homeless and jobless, a college dropout, a former foster child, "twisted like a pretzel," he says, from alcohol and drug abuse. Chamales is founder and president of California based Omni Computer Products, which manufactures printer ribbons and recycles laser toner cartridges. ...Omni fulfills a double mission: recycling people and laser cartridges.



CALIFORNIA 5/26/98 Welfare-to-work hiring starts slowly: PUSH: Omni trains addicts and homeless, Hiring the down and out. When you get the right people they give you 300 percent because they're so desperate to rebuild their lives. Gerald Chamales, President


Selling Saved Their Lives Positive thinking helped recovering addicts Gerald Chamales and Joe Hiller build Omni Computer Products. Now their employees, many of them with troubled pasts, are turning this scrappy upstart into a telesales powerhouse. My philosophy," Chamales says, "is that it's not where you start in business, it's where you finish.





Wild Wild Web: Entrepreneur Recycles Lives (4/8/99)"We try to recognize the intrinsic value of every employee," he says. "Being on the street teaches you survival techniques and entrepreneurial skills--how to size up situations and jockey for position. A guy who's had to go out and procure cocaine can figure out how to call a customer and doesn't easily take no for an answer. Once [people have] made a decision to get sober, they work harder, as if to make up for the five or 10 years that they lost."

THE ROAD TO SUCCESS All success stories begin with one thing: determination! Norman Vincent Peale (The Power of Positive Thinking) said it best: "The world is which you live is not primarily determined by outward conditions and circumstances, but by thoughts that habitually occupy your mind." For Gerald Chamales, this meant believing in himself, having a vision of what could be, and then exercising the self-control necessary to make it happen. ...As Gandhi, Gerald Chamales, Tom Hicks, and so many others have shown us over the ages, an idea takes on enormous power when implemented by a determined person.

Cathay Pacific and Omni Computers Fly to the Rescue of the Black Rhino
Jerry Chamales, CEO of Omni Computer Products, (Rhinotek Computer Products) was flying home to LA aboard a Cathay Pacific Boeing 747, when he read an article in Discovery about McIntosh's efforts to save the rhino. "I was deeply moved by what I read," says Chamales, "but also excited because I could see there was a unique opportunity for Omni to help save the rhino and develop our own business. Omni had already created the Rhinotek brand, and I was looking for a partner to share a portion of our profits with." Omni's new brand of computer products are heavy-duty, recyclable toner cartridges and the rhino has been chosen to symbolize ruggedness, strength and long life.

AWARDS






The Midnight Mission - Golden Heart Awards 2001
LEADERSHIP AWARD
Presented to Omni Computer Products
Gerald W. Chamales












Crime Prevention Program of the Year
California Crime Prevention Officers Association
Presented to OMNI COMPUTER PRODUCTS
Carson, CA Annual Conference, September 2001




Dr. Martin Luther King, Jr. Drum Major for Justice award.



Preserving and Protecting Wildlife
There's a special place in our hearts for our corporate namesake, the rhino. Each year, we donate a portion of our profits to help preserve and protect their dwindling numbers. The Rhino donations go to Kenya's Lewa Wildlife Conservancy, a non-profit organization dedicated to saving this unique and noble species.